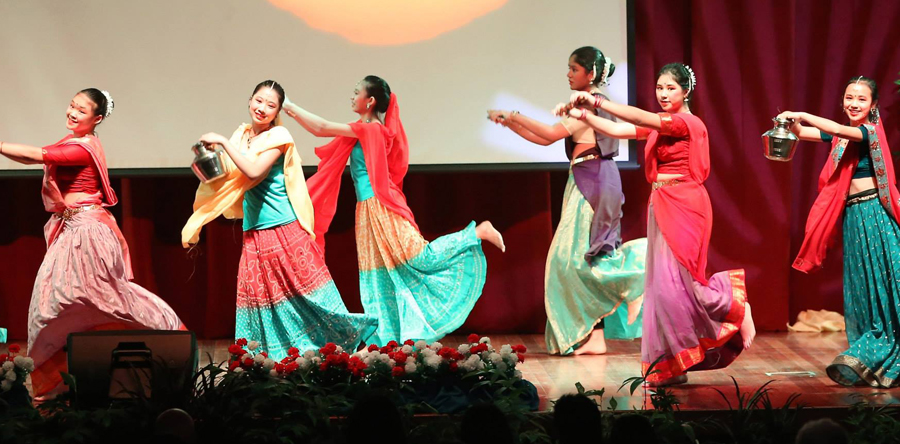 What's the philosophy of your school?
We take a non-elitist approach to education where all students are given the same opportunities and are subject to the same framework of discipline and respect for their peers. Since January 2010, the school has operated as a not-for-profit foundation. The Board of Governors is also fully independent with no affiliations to any political party, organization or society and has only the welfare and development of the school as its focus. To quote the Chairman of the Board of Governors, the school's philosophy "has always been to provide a well-rounded and complete education for our students, emphasizing strong community values and discipline whilst at the same time encouraging our students to excel academically."
---
What are the implications of being a foundation?
Being a not-for-profit foundation means the school is exempt from income tax. However, since there are no shareholders, no dividends can be declared, unlike a normal company. This means that all the yearly surplus made by the school is retained with the sole allowed purpose of making the school stronger and better. That is, the money earned by the school as a foundation can only be spent on things that are for the good of the school. Ultimately, this is the best way to build a sustainable future for Sri KL so that many more generations of Malaysians and ex-pats can get a good education at a reasonable price.
---
What's the difference between Sri KL and a typical government school?
The differences are varied and many. On the academic side, private schools like Sri KL enjoy significantly better exam results than government schools. This is due to the fact that teachers are well-trained and motivated, classes are smaller, teaching facilities are better and contact hours are longer allowing more time for learning and enrichment to take place. Whilst results are important the real difference is that students are motivated to have enquiring minds and to think for themselves.
In terms of facilities, Sri KL also has fully air-conditioned classrooms, labs, halls and other teaching spaces, something unattainable for nearly all government schools due to tighter budget constraints. A gymnasium and a swimming pool are also out of reach for most students at government schools. This translates into more varied and interesting co-curricular activities and a more complete educational experience at Sri KL.
As an independently run school Sri KL is also free to make its own policies on discipline, co-curriculum, text books and other administrative issues making it easier to implement new ideas and practices in education.
As for the overall experience of being at Sri KL, students are exposed to a more international approach to education with best practices taken from all over the world. The language of instruction for most subjects is in English which is also the language most spoken around the compound by the students.
---
What's the racial composition of your school?
Sri KL students come from diverse backgrounds and communities. 95% of our children are Malaysians of which 70% are ethnically Chinese with the majority coming from English speaking families. Approximately 16% of our students are Malays and 11% Indians with the remaining 3% coming from other communities. The majority of our overseas students come from Japan, Indonesia and Singapore but the school is proud to say that we have student representation from all over the world.
Sri Kuala Lumpur is a non-denominational school and welcomes children of all races and religions. Muslim students are taught Islamic studies from Primary to Secondary school whilst Moral studies are compulsory for non-Muslims. The emphasis at Sri KL is on strengthening the bonds between students and emphasizing their similarities regardless of background, race or religion to produce children who have a deep sense of national pride and a balanced world view.
---
Is discipline strong at Sri KL?
Yes, very strong. It's part of our philosophy of education that there must be a strong framework of discipline to work within for students and teachers alike. Discipline is maintained by the Principal of each school with the help of the senior assistants, discipline teachers and respective prefects boards. Minor infringements are punished by withdrawal of privileges, community service or detention. Major breaches of the school rules require parents to meet the principal and punishments include suspension and expulsion. Corporal punishment for boys is used with parental consent.
Rapport between students and teachers is also strong, creating a respectful but friendly atmosphere in the classroom where students are given the chance to speak up and voice their opinions without being rude or disrespectful. Both principals of Primary and Secondary school are hands on in their approach, counselling and advising students personally. The school practises an open-door policy encouraging parents to meet staff on any issue concerning their children. A full-time student counsellor is also on hand to offer a listening ear and advice when needed.
---
Are your teachers qualified?
Yes, from Primary to Secondary School all our teachers are qualified. Sri KL teachers all possess the minimum qualifications to teach but many have gone on to obtain further certification under the school's training initiative. This includes attending Ministry of Education sanctioned Diploma and Degree courses and in some cases Master's Degrees in Education. The school also conducts in-house training with workshops and seminars each year to keep teachers informed on the latest developments in teaching and learning.
---
What are your exam results like?
Every year Sri KL has ranked among the top ten schools in Selangor and has often made it to the top ten for results in the country. However, after the introduction of the open certificate for SPM, no statistics are available to gauge our ranking for PMR and SPM results. Nevertheless, as an indicator, awards for academic achievement in the IGCSE and SPM examinations continue to rise each year.
Academic results are important but are not the only way to assess a student's performance. We're also proud of the fact that many of our students go on to receive recognition for non-academic pursuits such as music, art, drama and excellence in sports. Creating well-rounded students with confident and enquiring minds is in fact far more important than achieving academic success at this early stage of the students' lives. The perception of parents is also changing slowly to recognize this and, hopefully, we achieve a good balance between the aspirations of more traditional parents and the more progressive ideas permeating education today.
---
What are your student class sizes?
The upper limit for Year 1 classes is 30 students per class. In addition, two teachers are present for most of the activities conducted to ensure students receive a large amount of personal attention.
Class sizes for Primary and Secondary School are fixed at a maximum of 30.
---
How much homework is given?
Structured homework starts at Year One and the amount given varies from class to class, but in all cases is designed not to overburden the students. The emphasis is on quality rather than quantity. Typically, a student may receive two to three hours of homework a week but it is difficult to say exactly as the more academically inclined students are able to complete their work quickly whilst slower students will take a longer time. This is true for all levels of Primary School and also for Secondary School. Additionally, students studying for the public examinations are given more work in the lead up to the exams and study camps are organized by the teachers over the holidays. Attendance is voluntary.
---
What can you tell us about your co-curricular programme?
A good co-curricular programme is a must for any school trying to achieve an all-round approach to education. As such, our students are exposed to a number of sports, to clubs and societies, drama, art, music and dance. Students also participate in debating and elocution competitions to hone their public-speaking skills. The addition of a five-storey facilities block in 2007, with a dance studio, music school, gymnasium and fine arts centre, has added to the school's ability to provide a varied and stimulating programme. Secondary School has three potter's wheels and a large electric kiln and ceramics has become a firm favourite with the students.
One of our greatest strengths is the emphasis we place on promoting the cultural traditions of Malaysia. The school maintains a gamelan orchestra and is well-known for its dikir barat performances. Cultural Dance is a very popular society for students to join and the students regularly perform at events in and out of school.
Swimming and gymnastics are part of the PE curriculum for all students from Years Two to Five and from Year 7 to Year 9. However, students with more serious ambitions can also join clubs for both activities where the school continues to enjoy success at MSSD and state level. Soccer, netball and cricket are also popular sports at both schools whilst Secondary School has become a powerhouse for volleyball at state level. Racket sports are still developing at Sri KL and despite having three first-class indoor badminton courts, success at interschool level has been modest. We hope to change this for the future with a new coaching programme. Besides sporting activities and the arts the School conducts regular exchange programmes with schools across the globe to broaden our students' experience.