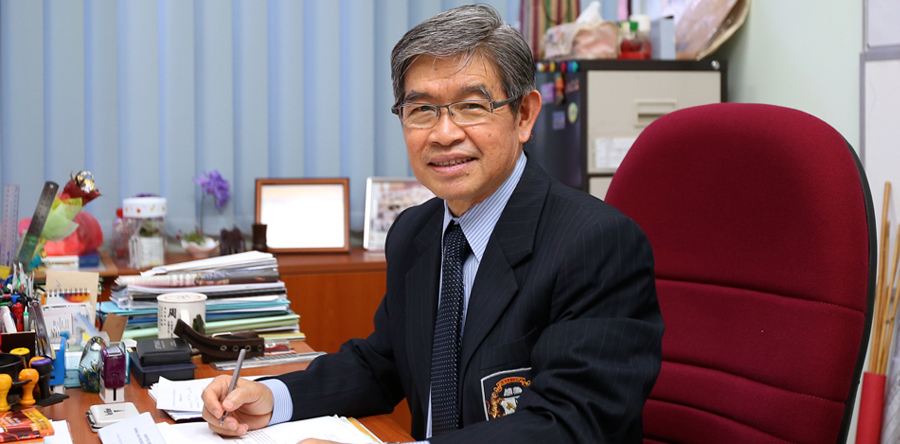 Dear Parents and Friends of the School,
It is and has always been a delight to be able to personally share the progress and continued goals of the secondary school with you.
Many years have passed since its inception and in recent years, the school has undergone many physical changes. We now have new buildings that have allowed us to accommodate the needs of our students with the benefit of first class amenities such as the swimming pool, new dining and kitchen facilities amongst many; this is our commitment to our students to create a more conducive environment to nurture growth and creativity.
But looking beyond the physical, I believe the change we speak of is more than just a structural uplift but a deeper transformation in the students, teachers and the Sri KL community over the years. There is a greater sense of ownership amongst the individuals who walk the corridors of this school; ownership towards the school and what is stands for, responsibility for their education and how they approach it, an awakening to their abilities and how to apply it constructively, and accountability for their actions and how it affects others. At the core of it, our students have risen to the call of discipline, the mental and moral conduct that we believe to be the key ingredient and basis for success. We are seeing and building a generation of young men and women who are knowledgeable yet rational, methodical yet flexible; a voice, our voice of reason for the future.
At Sri KL Secondary, this is exactly the type of approach to education that we take a balanced, wholesome attitude towards teaching and learning that ensures our students have a well-rounded experience to carry them through life. Our philosophy is to encourage our students to be the best in everything they do and therefore, striving for academic excellence is always balanced out with the infusion of moral values. The pursuit of knowledge begets discipline, perseverance, methodology and more importantly, wisdom. The inculcation of values gives reason to the application of that knowledge rationalism and being able to tell the difference between right and wrong. We touch both the mind and the heart, and the marrying of the two will determine how our students make the right decisions in life.
This is the promise we make to you and our students:
For those of you who join us on this journey of learning, rest assured we will do everything possible to teach, equip, empower and mould every individual into young men and women of character, with the greatest of respect for their future.
The heart of education, is the education of the heart
Chew Teck Ann
Principal
Sri KL Secondary School