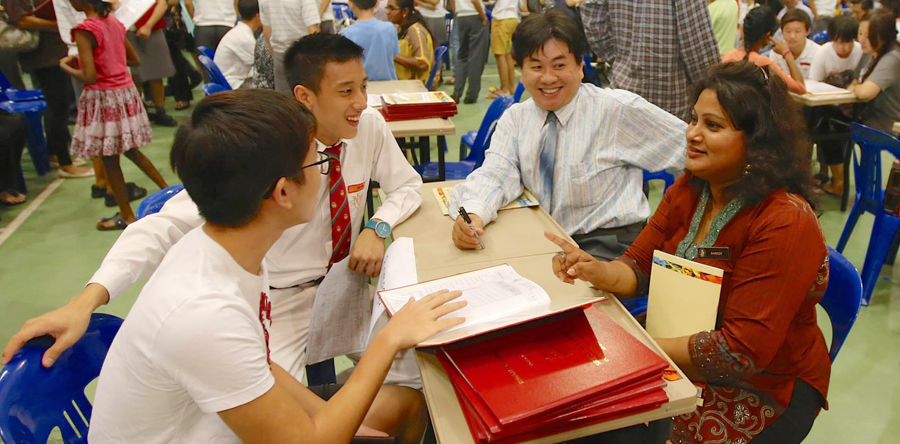 Sri KL Secondary School follows the International General Certificate of Secondary Education (IGCSE), commonly known as O'levels. Each subject syllabus ensures that students are well prepared for the public examinations whilst allowing them to explore more challenging topics that will stimulate deeper comprehension and strengthen their desire to be life-long learners.
A full-time professional student counselor is always on hand to advise students on career choices or study techniques and to provide pastoral care and a listening ear when it's needed.
There is a strong moral element to the students' social development which is supported by charity work, field trips and international exchange programmes to further broaden their experience of the global environment.
---
O' Levels
Sri KL Secondary School's O'Level (IGCSE) programme is provided by the Cambridge International Examinations syndicate which is affiliated to Cambridge University. All subjects are taught in English with greater exposure to English literature than the local KBSM syllabus.
---
O' Levels (Year 7 – Year 9 Programme)
In 2009, Sri Kuala Lumpur implemented the Lower Secondary Programme, a three year course, which forms the foundation for the IGCSE programme (Yr. 10 & 11) which is equivalent to the GCE O-Levels. This Lower Secondary programme is based on the British Curriculum and will culminate in students being entered for the Check Point Examination in Year 9. The programme is under the moderation of the University of Cambridge International Examination Board and is internationally recognised.
Subjects offered by the programme are:
| | | | |
| --- | --- | --- | --- |
| English | Mathematics | Science | History |
| Geography | Physical Education | Art | Music |
| Computer Studies | Bahasa Malaysia | English Literature | Chinese Language |
---
Check Point Examination
This is an examination that is offered to all students at the end of the Lower Secondary years, that is, Year 9. The subjects offered are English, Mathematics and Science. This is a diagnostic test and is intended for students of about 14 years of age. The test provides feedback to the students and teachers on the strengths and weaknesses of the individual students in the key curricular areas in these three subjects.