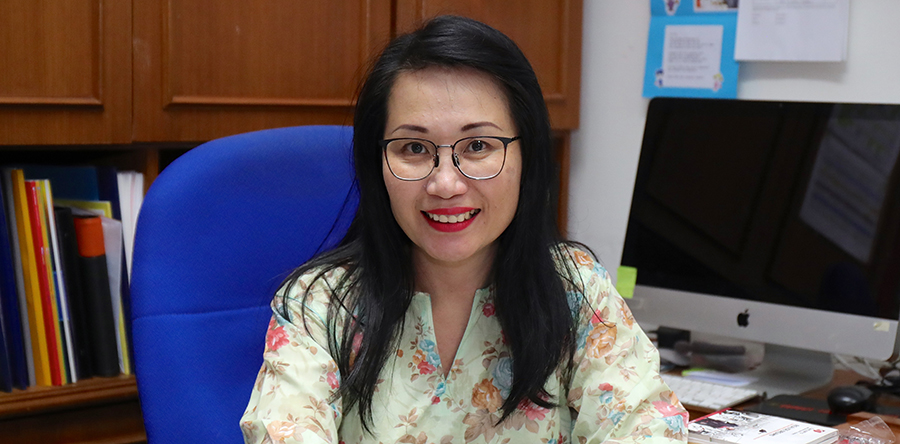 Greetings from Sri Kuala Lumpur International Primary School,
Thank you for taking the time to visit our website.
We hope that from your brief tour, you will find that Sri KL International Primary School prides itself on being a Malaysian school in English. Here, children undertake a unique learning experience that blends an international curriculum with Asian culture and values.
Since its establishment in the late 1970s, Sri KL International Primary School has undergone many and varied changes in response to 21st century learning needs. Among these changes was the switch to the Cambridge Primary Programme in 2010. The adoption of this international curriculum is our commitment towards promoting an inquiry-based approach where children cultivate an informed curiosity and a sustained interest in learning. Over the years, students' achievements in the Cambridge Primary Checkpoint have not only made the school proud but also provided us with much encouraging feedback to further strengthen our curriculum and delivery.
To fulfill our Malaysian educational aspirations, school initiated subjects such as Bahasa Malaysia and Mandarin are strongly emphasised. Bahasa Malaysia is taught as a foundation for the Sijil Pelajaran Menengah (SPM) that all our Malaysian Secondary School students are required to sit, whilst Mandarin prepares children to sit for the internationally recognised Youth Chinese Test.
Sri KL International Primary School curriculum is expressly shaped to ensure children are fully equipped for the academic transition to secondary education and beyond. In addition, various co-curricular platforms are made available to our students, such as sports, games, dance, theatre, swimming and gymnastics, to help them discover and develop their full potential as motivated and healthy young individuals.
Backed by a team of dedicated and experienced teachers, we constantly strive to provide a conducive learning environment for all our children where community is emphasised and inclusiveness is practised every day. This is rooted in our firm belief that every child should feel safe, motivated and confident in their quest to learn and acquire self-knowledge. And in this respect, we fully appreciate the combined efforts of our parents and staff in helping to create the best environment possible for our students to grow.
As the African proverb goes "It takes a village to raise a child". We sincerely look forward to having you and your children join us in our "village".
Cheah Swi Ee, PhD.
Principal
Sri KL International Primary School